Why Choose Fiber Internet?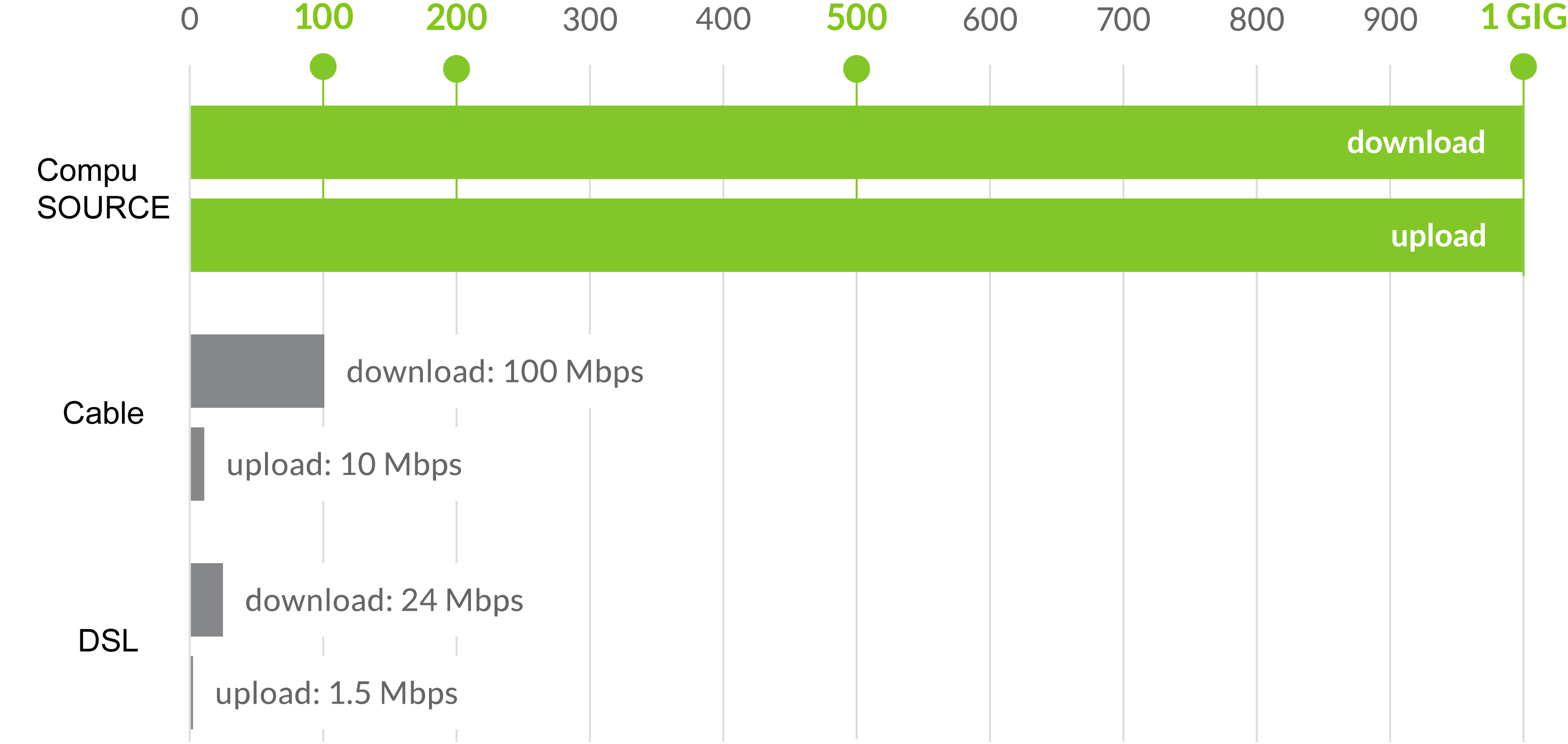 More Speed, Less Downtime
What's great about Fiber?
The speed.
1000 Mbps
or 1 Gbps
is nothing to sneeze at.
Also, you'll always have a fast speed regardless how many people are using your Internet simultaneously. 
Execute faster than your competitors.

You'll be able to upload in nanoseconds.

There's no hidden fees in our Internet Fiber Service.
No bundles, No packages, No BS. Just Fast Fiber Internet
Internet Solutions For All Types of Businesses
17 years of experience helping people for best solutions
Check Your Internet Speed